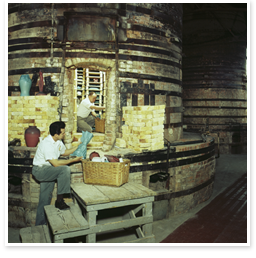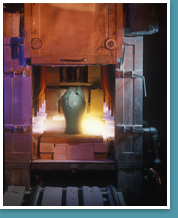 Fine Art is enduring. It has value that transcends explanation, because it has the ability to elicit different emotions from all who see it. Still, one thing is constant - to display a piece of fine art pottery in your home or office says something about you.
For over 100 years Van Briggle Pottery has been creating world renowned art pottery. In fact, Van Briggle pieces are in the permanent collection in several major art museums, such as the British Museum in London , the Smithsonian in Washington D.C. , the Metropolitan Museum in New York , and the Louvre in Paris . People of every social class and many different cultures have appreciated its elegance and beauty.
Each year Van Briggle Collector Society members have the exclusive opportunity to own a limited edition work of art produced by Van Briggle Pottery. Van Briggle sculptor Craig Stevenson creates a new design just for Collector Society Members - limited only to the number of members registered that year. When the year is over, a new design is offered and no more of the current year's pieces will be made.
As a member of the Van Briggle Collector Society you will receive a Commemorative Tile, our Collector's Quarterly Newsletter, advance notice of upcoming events and new product releases, and, new this year, our annual "Official Van Briggle Pottery Dating Guide" - an invaluable resource which chronicles the potters, etchers, designs and glazes over the long history of Van Briggle Pottery.
We invite you to join the Van Briggle Collector Society - membership fee is only $55 for first year members and $45 each succeeding year. The price of the limited edition Collector Society piece is $250.00, plus $20 shipping and handling.
The time is ripe to begin or to enhance your prized collection with this year's annual limited edition Van Briggle Collector Society piece - "Morning Lilies".
Become a member of the Van Briggle Collector Society today - call 719-633-7729.